Welcome to Della Rosa Fresh Foods
A proud Australian pizza, bakery goods and ready meal manufacturing company located in Melbourne, Australia.
The company encompasses a state of the art manufacturing facility positioned in Melbourne's Northern suburbs, enabling Della Rosa to provide end to end solutions for customers including initial concept, design / formulation and small or large scale production. All warehousing and logistics is also maintained in-house with large scale temperature controlled storage facilities boasting over 3,500 spaces of pallet storage.
Della Rosa provides ambient, chilled and frozen stone baked products into multiple markets including Australian major supermarkets, independent stores and food service outlets across Australia and also participates in growing overseas markets including China, Japan, Vietnam, Singapore, Brunei and Qatar to name a few. We strive to service all parts of the world and as such our dream is to export Della Rosa product to the motherland of pizza, Italy! That's how much we believe in our product.
Our vision is to deliver the highest quality ready-made pizza products at affordable prices.
We believe that our products bridge the gap between restaurant quality pizza and home prepared. Through market research and development, we are continually at the forefront of food innovation by constantly developing new flavours, textures and keeping up with emerging global trends. At Della Rosa we believe that food creates memories and every memory should have a new flavour.
With a rich family history spanning over 80 years and established in 2010, the Della Rosa name began from humble beginnings consisting of just 10 employees, most of which were direct family members.
Today, Della Rosa is still family owned and operated, and is now the longest serving pizza focused manufacturer in Australia. Since its inception, the company has been recognized on multiple occasions for excellence in quality, sustainability and innovation. Some of these awards include Food Magazine, Coles Rising Star Award and being inducted into the Victorian Manufacturing Hall of Fame – the Victorian Government's way of recognizing the state's most advanced, innovative and productive manufacturers.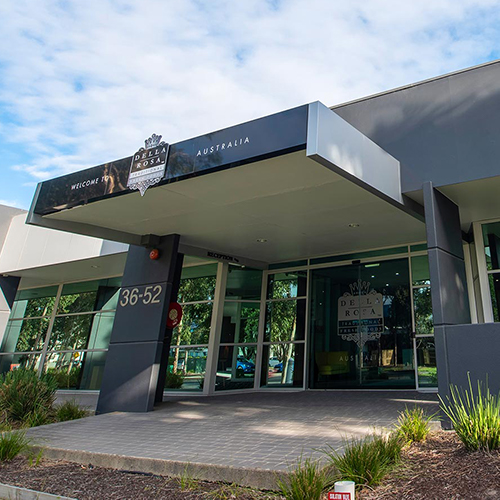 Capability
Australian owned and operated fresh food manufacturer with state of the art production facilities.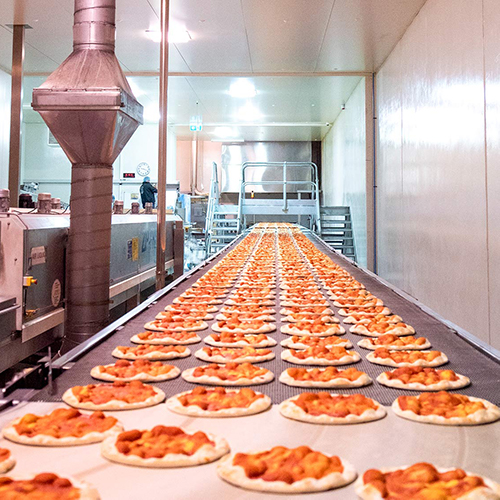 Export
We are fully accredited to meet the highest of international food safety and export standards.
Our products
At Della Rosa we take enormous pride in providing the best quality products possible. We work with local suppliers first to procure the freshest local ingredients that end up on all our products.
" The bitterness of poor quality remains after the sweetness of low cost is forgotten "