At Della Rosa we take enormous pride in providing the best quality products possible.
We work with local suppliers first to procure the freshest ingredients for all our products. We aim to provide convenient and well priced options that allow all our customers to enjoy a tasty meal from their own homes. We supply major supermarkets and independent retailers Australia wide. Find our products in both the chilled and frozen isles. Some of our range includes;
The bitterness of poor quality remains after the sweetness of low cost is forgotten.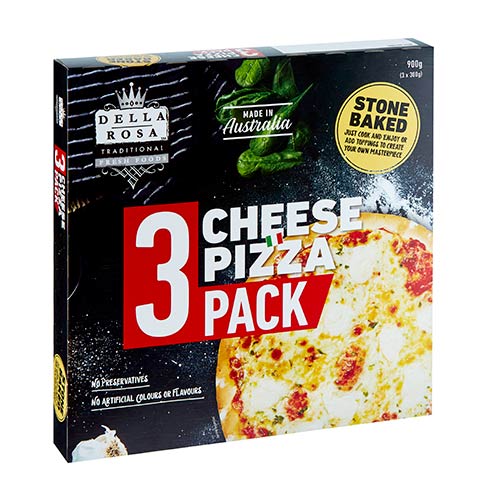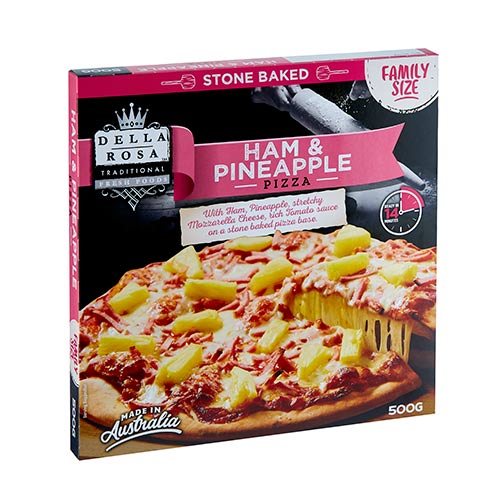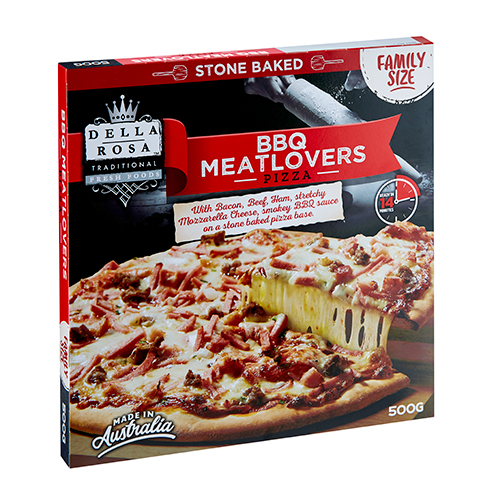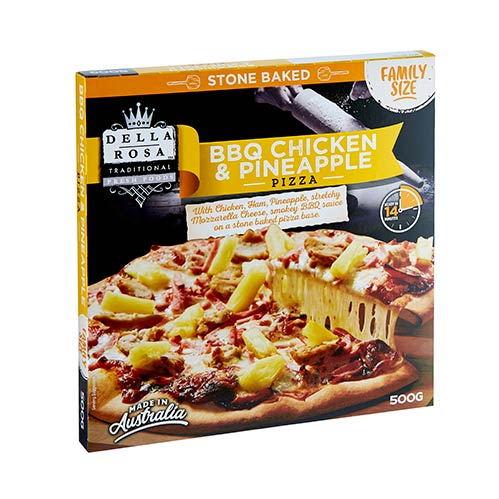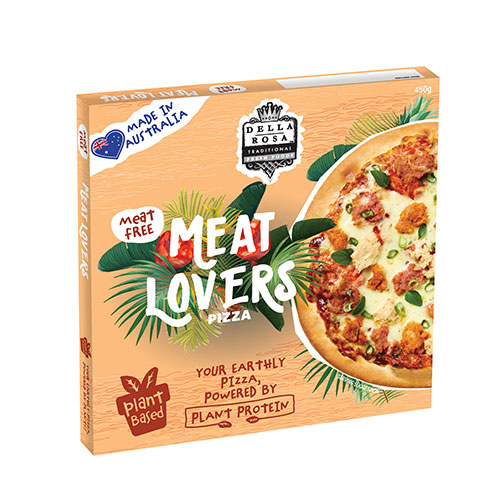 Meat Free
Meat Lovers Pizza powered by plant protein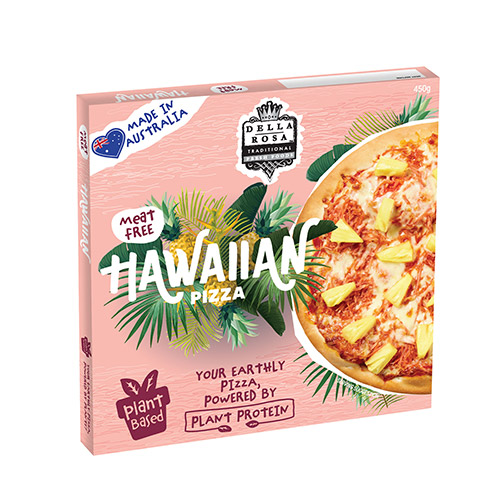 Meat Free
Hawaiian Pizza powered by plant protein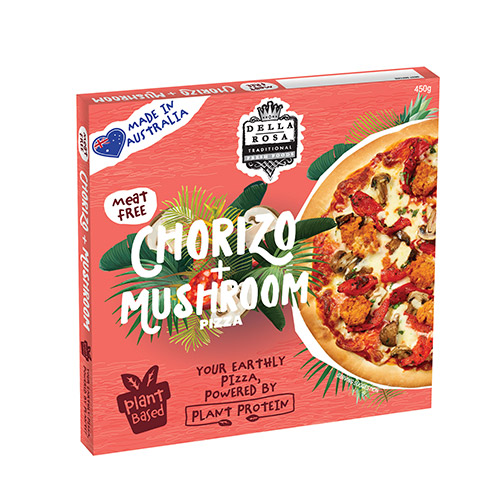 Meat Free
Chorizo & Mushroom Pizza powered by plant protein
Meat Free
Chick'n Supreme Pizza powered by plant protein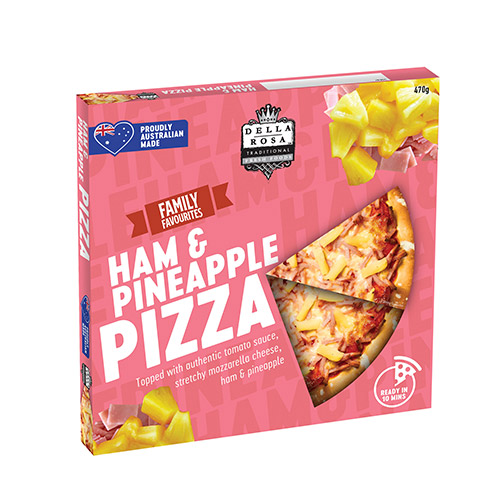 Value Range
Ham & Pineapple Pizza topped with authentic tomato sauce, stretchy mozzarella cheese, ham & pineapple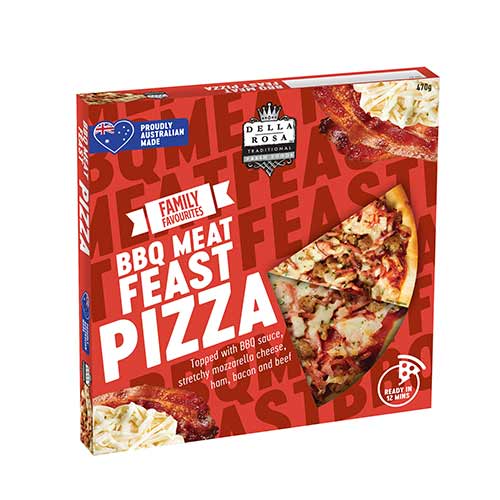 Value Range
Cheese Pizza topped with authentic tomato sauce, stretchy mozzarella cheese & oregano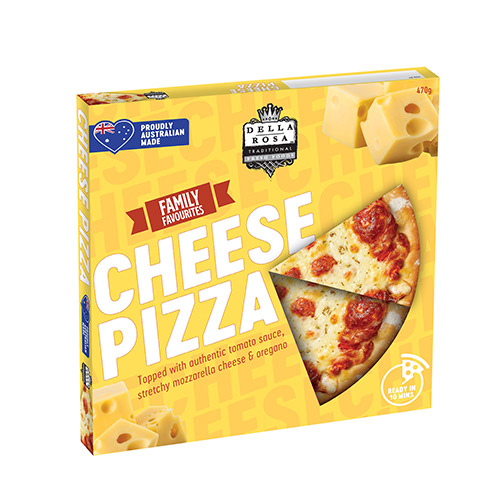 Value Range
Cheese Pizza topped with authentic tomato sauce, stretchy mozzarella cheese & oregano
Value Range
BBQ Bacon & Cheese Pizza topped with BBQ sauce, stretchy mozzarella cheese & bacon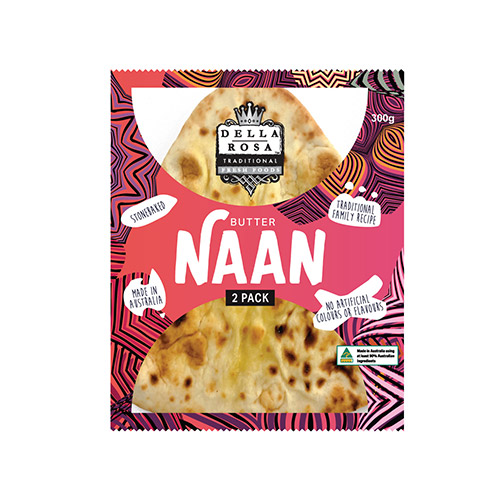 Naan Bread
Stonebaked Butter Naan bread with no artificial colours or flavours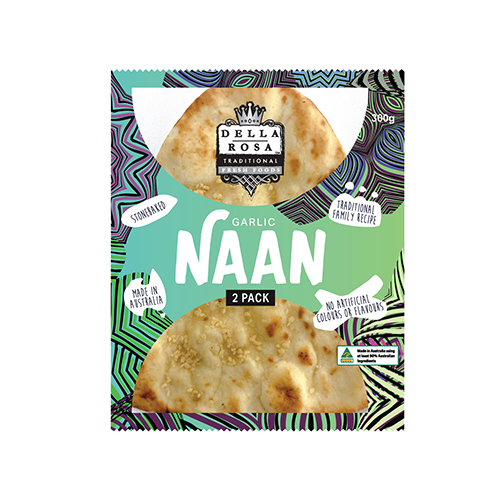 Naan Bread
Stonebaked Garlic Naan bread with no artificial colours or flavours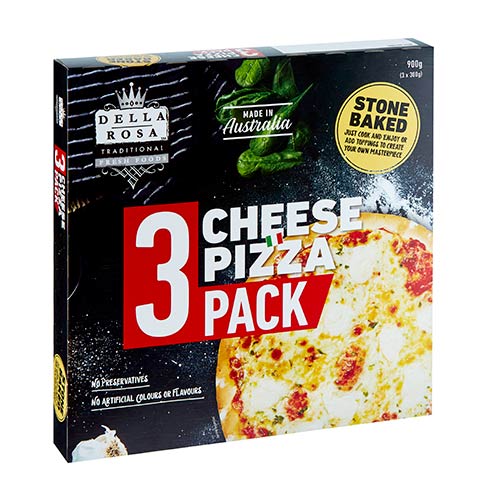 3 Cheese Pizza Pack
Stone baked Pizza with strechy mozzarella cheese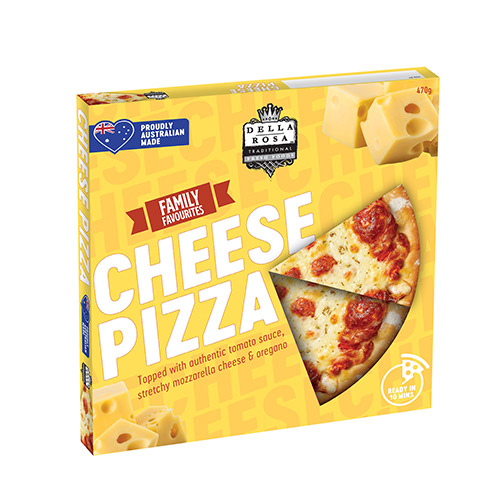 Value Range
Cheese Pizza topped tomato sauce, mozzarella cheese & oregano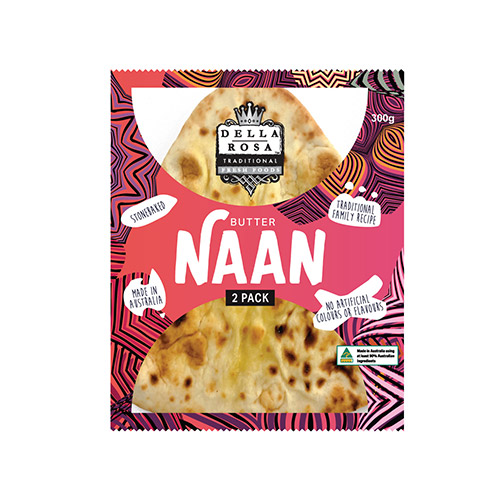 Naan Bread
Stonebaked Butter Naan bread with no artificial colours or flavours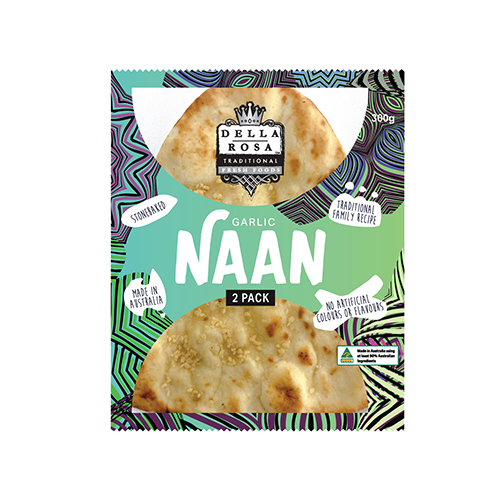 Naan Bread
Stonebaked Garlic Naan bread with no artificial colours or flavours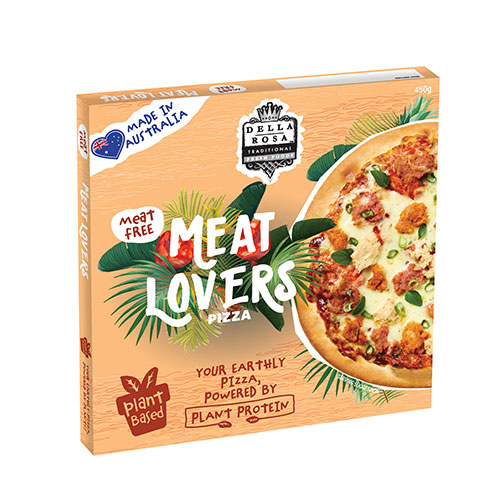 Meat Free
Meat Lovers Pizza powered by plant protein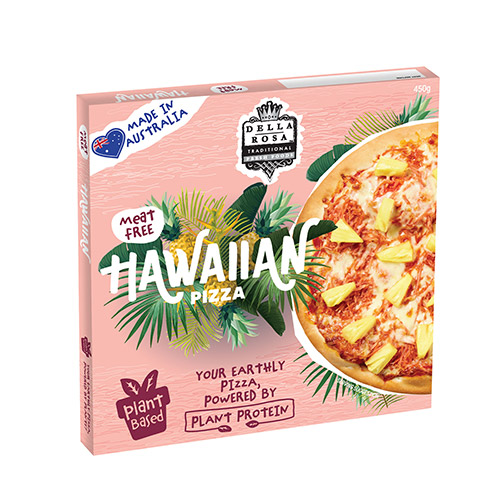 Meat Free
Hawaiian Pizza powered by plant protein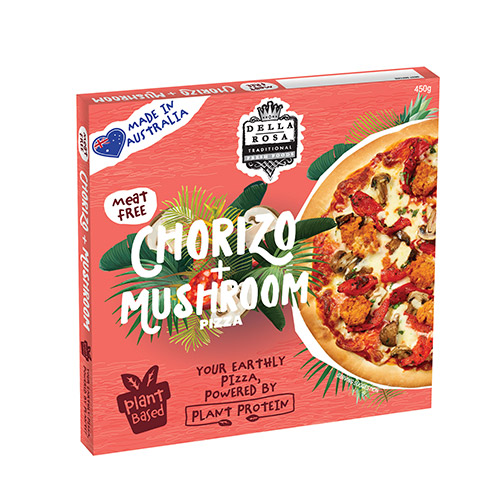 Meat Free
Chorizo & Mushroom Pizza powered by plant protein
Meat Free
Chick'n Supreme Pizza powered by plant protein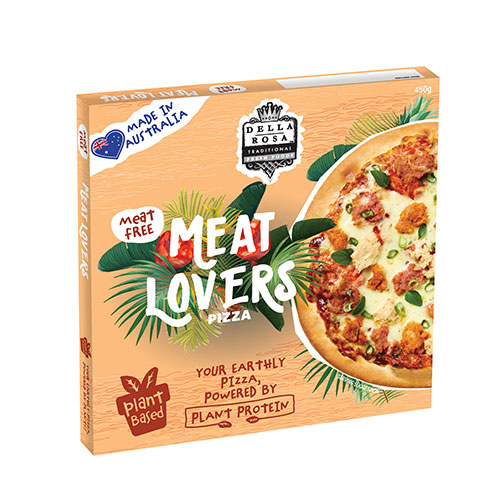 Meat Free
Meat Lovers Pizza powered by plant protein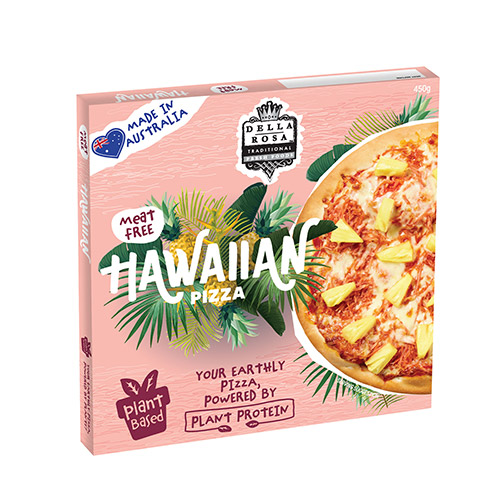 Meat Free
Hawaiian Pizza powered by plant protein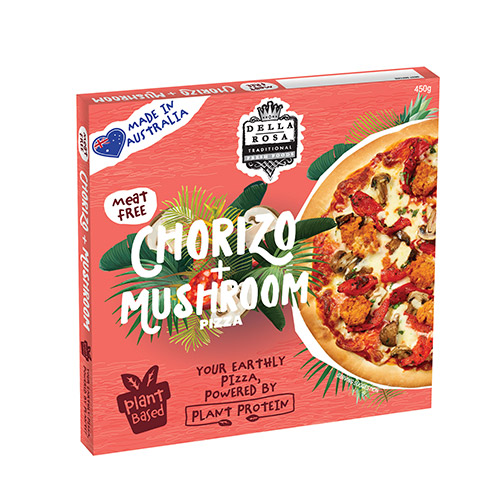 Meat Free
Chorizo & Mushroom Pizza powered by plant protein
Meat Free
Chick'n Supreme Pizza powered by plant protein